Pumpkin Spice Latte Martini
by Beatrice MarkenzonOct 1, 2021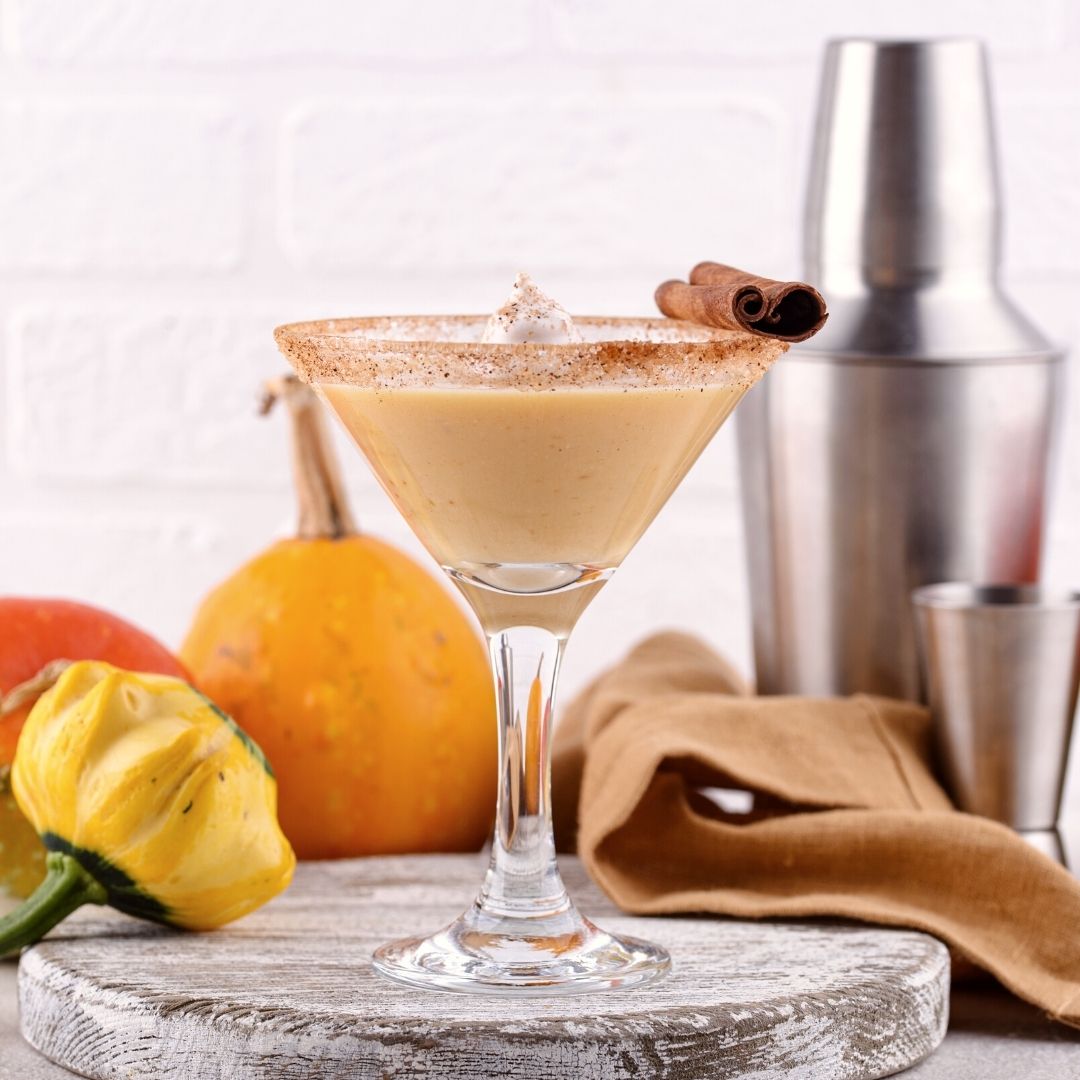 Ingredients:
1 shot vodka
1/2 shot cream
3 tbsp pumpkin spice puree
Ice
Cinnamon stick (optional)
Instructions:
In a cocktail shaker filled with some ice, combine coffee, vodka, cream, and pumpkin spice puree.

Shake well and strain into a martini glass rimmed with sugar and pumpkin pie spice.

Garnish with cinnamon stick and enjoy!
(Recipe adapted from imbored-letsgo.com)