Check your local recyclability facilities to find out more, not recyclable in all communities.
100% recyclable pods

bpa free

made in the usa
About
Maud's Organic Chamomile Lavender Tea Pods (Smile for the Chamo-mile)
Maud's "Organic Smile for the Chamo-mile" Organic Chamomile Lavender Caffeine-Free Tea provides calming organic herbal chamomile flowers blended with organic lavender to create a dreamlike sensation. The sweet licorice and floral aroma notes combined with a caffeine free heavy body relaxes the mind and naturally alleviates stress on the body. An ideal sleep tea that you can also drink all day or night! Perfect hot or cold herbal tea beverage choice for children and adults alike.
USDA Organic & Kosher certified!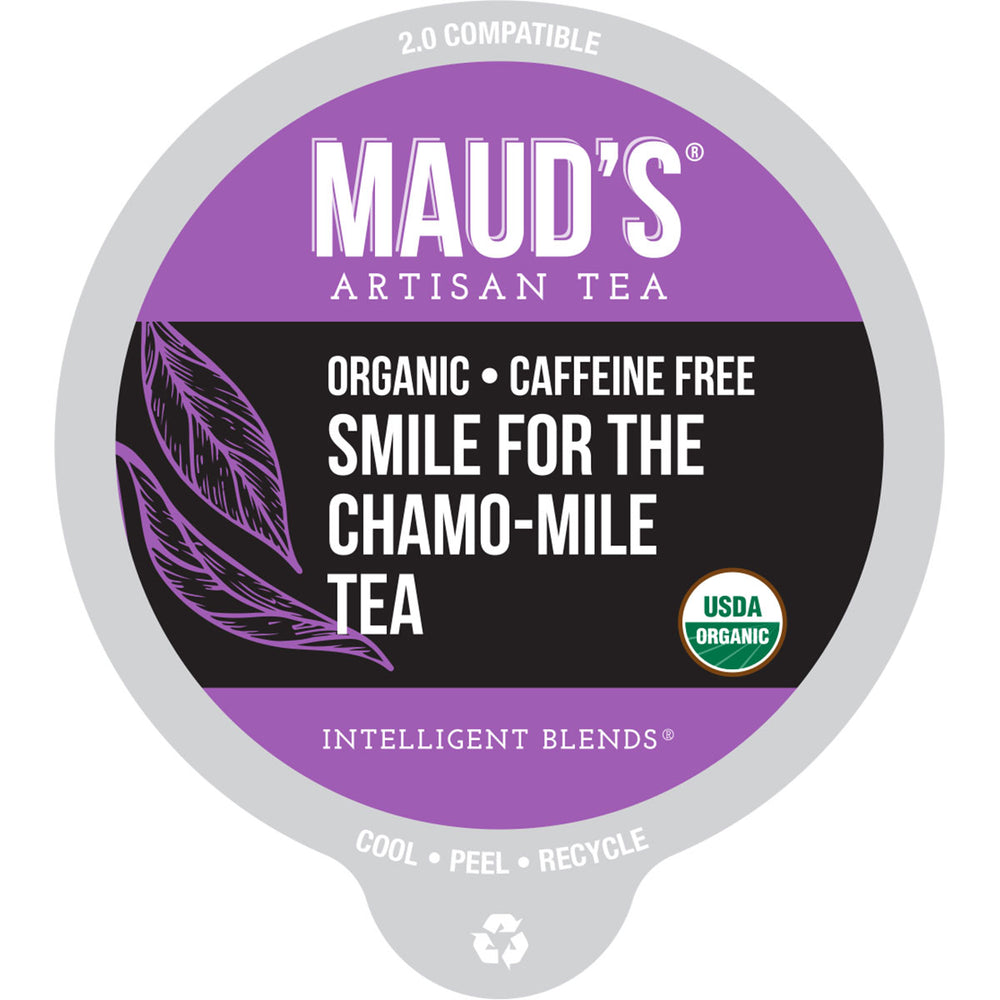 So Much to Love…
We Are Family
From our flagship Maud's Coffee & Tea line to our popular Roastmaster Reserve, Oriente Cuban and World's Best Half-Caff™ blends, our family of brands offers something special for every taste and every mood… every time.
Gourmet Coffee Pods
Gourmet 100% Arabica coffee beans are carefully roasted by our 5th Generation Roastmaster then packed into our Recyclable single-serve pods. Fresh ground coffee beans are nitrogen flushed, expelling all oxygen and sealing in the freshness to be enjoyed one great cup at a time!
BEVERAGES BACKED BY OVER 100,000 REVIEWS & MILLIONS OF HAPPY CUSTOMERS
Meet Your New Favorite Blends