Café de Olla
by Beatrice MarkenzonJan 19, 2021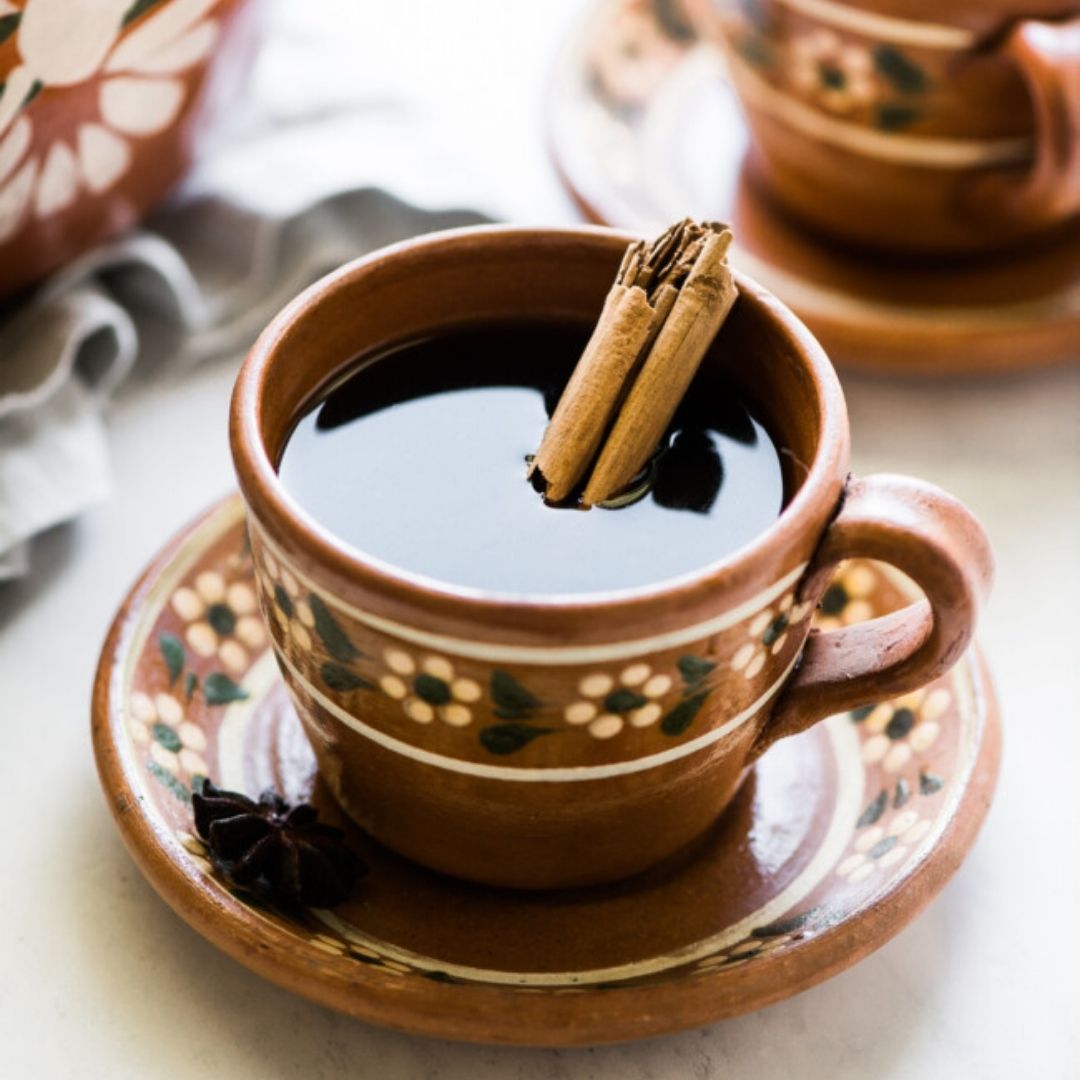 Ingredients:
1 cup water
0.5 ounces

piloncillo 

(or 1/2 cup dark brown sugar)
1 freshly brewed pod Maud's Organic Mexican Dark Roast
Mexican cinnamon sticks 
Star anise
Whole cloves
Instructions:
In a medium olla or pot, add water, piloncillo, cinnamon sticks, cloves, and a star anise pod.

Place over medium-high and stir often until the piloncillo completely dissolves and the water comes to a boil. 

Remove the pot from the heat. Add the brewed pod, stir to combine, and cover. Let the coffee steep for 6 minutes for regular strength or 8 minutes for extra strength.
     4. Pour the coffee through a strainer into a coffee mug and enjoy!
                                                                                (Photo credit isabeleats)