Check your local recyclability facilities to find out more, not recyclable in all communities.
100% recyclable pods

bpa free

made in the usa
About
Maud's Single-Serve Brewer
The Maud's Single-Serve Brewer works with all coffee pods including Keurig® and Keurig® 2.0 and makes an amazing cup brew after brew. The brewer has a sleek design and small foot print making it perfect for use at home or work or anywhere you want to enjoy your favorite single-serve beverages.
10 oz serving size
3 minute brew cycle
Easy to use One-Touch Start button
Energy saving Auto Shut Off after brew
Safe, retractable needle
Detachable lid and drip tray
Step-by-step instructions on top of brewer
Made from BPA free plastics
Overall Dimensions: 8.25" deep X 4.75" wide X 9" tall
90 Day Warranty & Dedicated Customer Service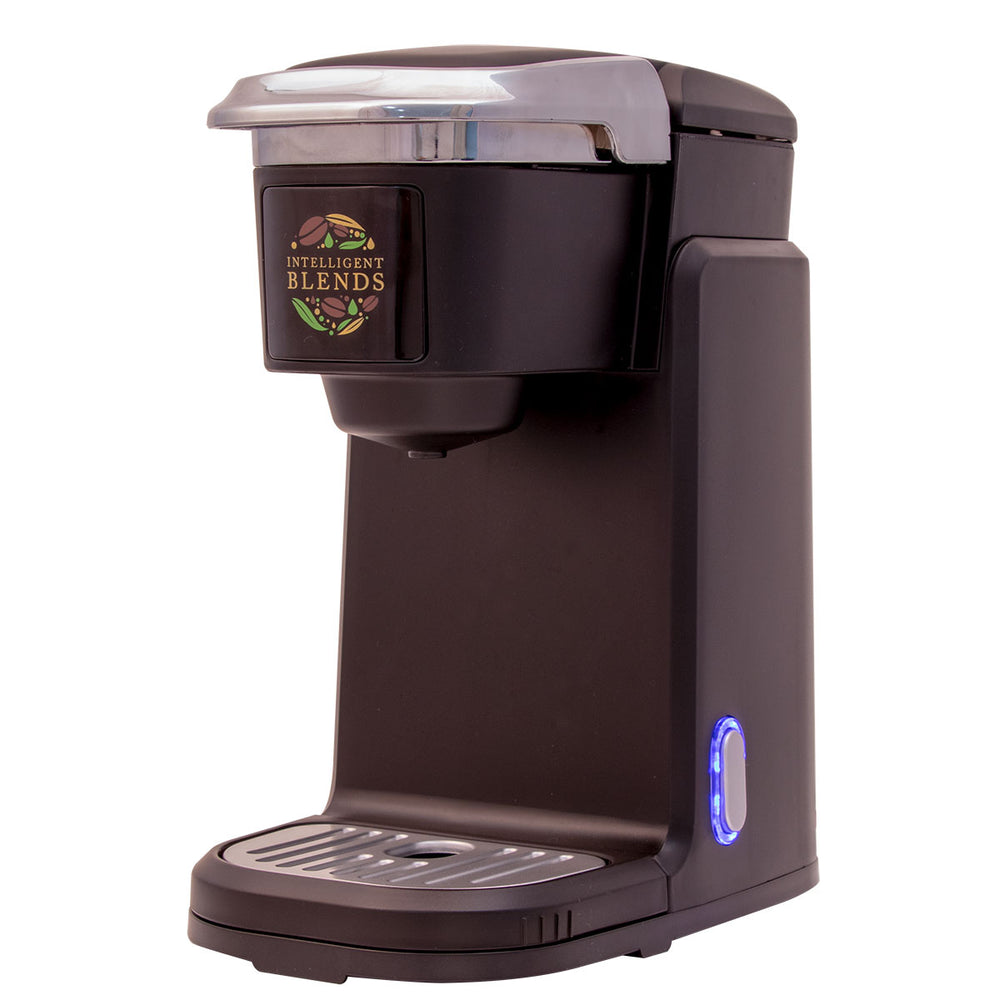 So Much to Love…
We Are Family
From our flagship Maud's Coffee & Tea line to our popular Roastmaster Reserve, Oriente Cuban and World's Best Half-Caff™ blends, our family of brands offers something special for every taste and every mood… every time.
Gourmet Coffee Pods
Gourmet 100% Arabica coffee beans are carefully roasted by our 5th Generation Roastmaster then packed into our Recyclable single-serve pods. Fresh ground coffee beans are nitrogen flushed, expelling all oxygen and sealing in the freshness to be enjoyed one great cup at a time!
BEVERAGES BACKED BY OVER 100,000 REVIEWS & MILLIONS OF HAPPY CUSTOMERS
Meet Your New Favorite Blends