100% recyclable pods

bpa free

made in the usa
About
Maud's Huckleberry Flavored Coffee Pods - 18 Pods
NEW! Take a trip to the enchanted forest, where dreams never die but the fruits are to die for with our new Maud's "I'm Your Huckleberry" Medium Roast Flavored Coffee. Not too sweet, not too bitter, but just perfectly balanced into the quintessential hot beverage. Well, Maud's is that forest, and our Huckleberry Flavored Coffee is that beverage. It's bound to be your huckleberry. Grown along rich forest terrains, add this magical berry caffeine punch to your mornings. The tart tang from berries is expertly roasted and blended with our specialty medium roast blend to create a smooth-bodied flavor boasting, ripe-picked fruity finish.  
Premium 100% Arabica coffee beans are expertly batch-roasted by our 5th Generation Roastmaster then sealed into our advanced Recyclable pods.
Brewer Compatibility
Pods work with:
K10 MINI Plus
K40/45 Elite
K60/K65 Special Edition
K70/K75/K79 Platinum
K200/K250
K300/K350
K400/K450/K460
K500/K550/K560
K140/K145
Mr.Coffee
iCoffee
Hamilton Beach

Click here to close
Check your local recyclability facilities to find out more, not recyclable in all communities.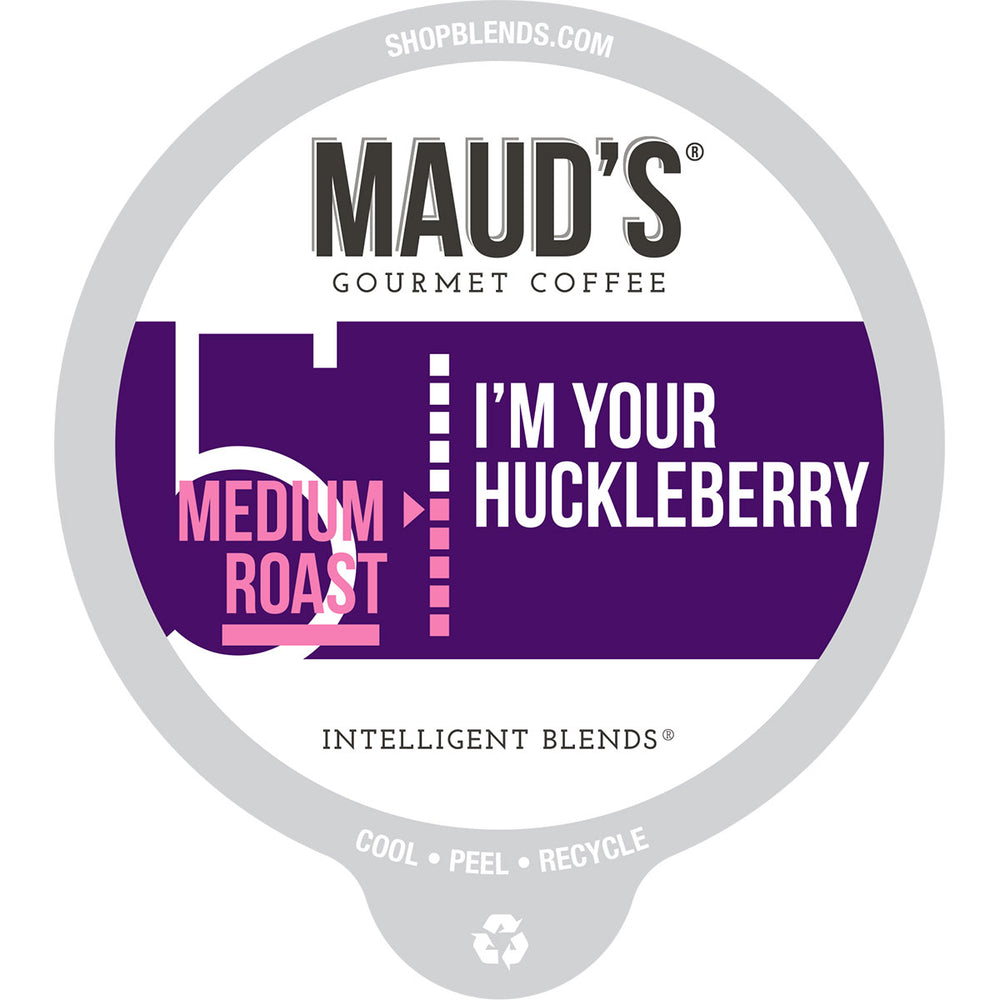 Gourmet Coffee Pods
Gourmet 100% Arabica coffee beans are carefully roasted by our 5th Generation Roastmaster then packed into our Recyclable single-serve pods. Fresh ground coffee beans are nitrogen flushed, expelling all oxygen and sealing in the freshness to be enjoyed one great cup at a time!
PROUDLY SERVING MILLIONS OF HAPPY CUSTOMERS