What Makes a K-Cup® "Gourmet"?
by Beatrice MarkenzonSep 7, 2021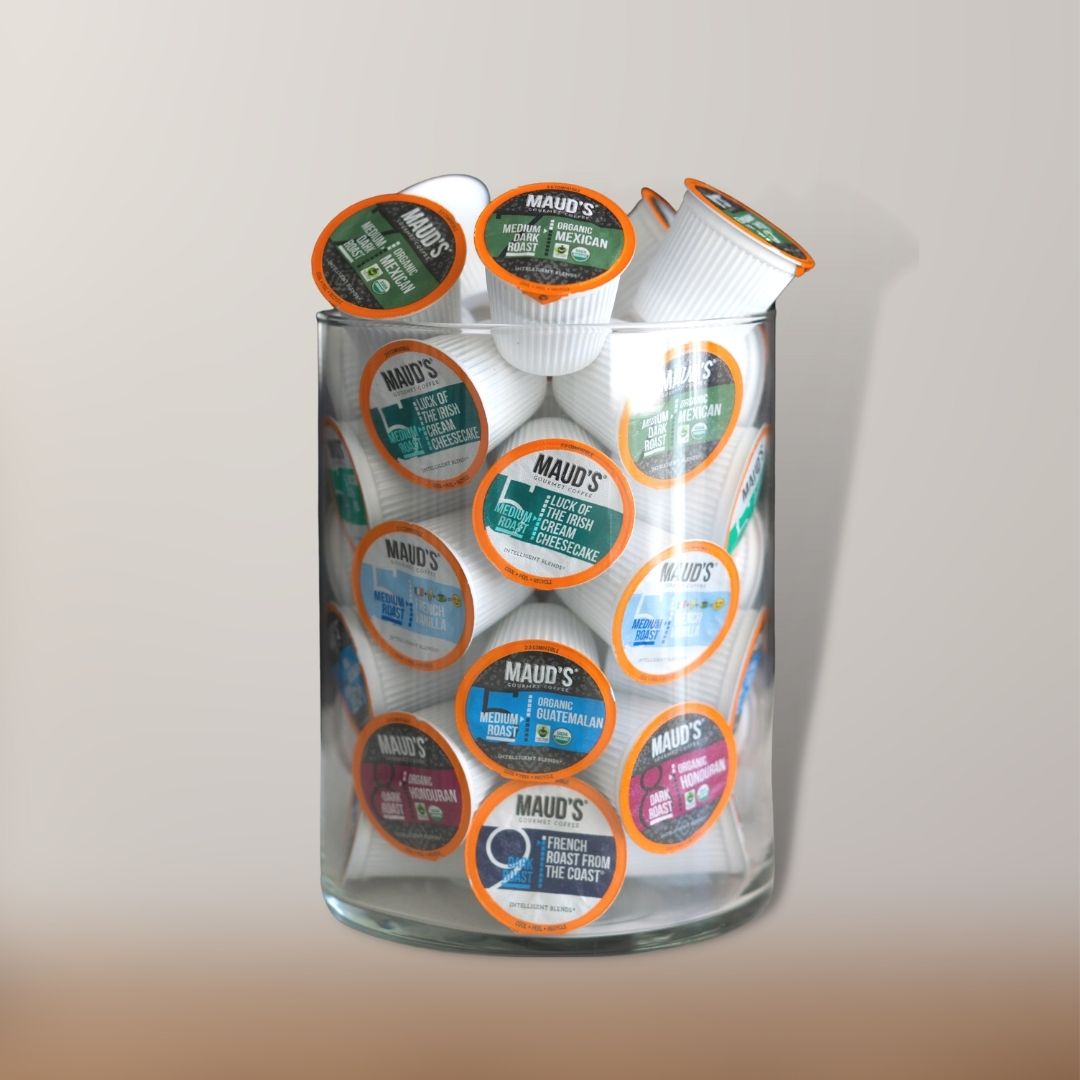 Long gone are the days of plain old coffee pods, luxury coffee pods are here and they're here to stay. You can find coffee pods in every variation imaginable: flavored coffee pods, latte coffee pods, tea pods, hot chocolate pods, and so much more. With a K-Cup®, consumers get to experience the joy of drinking coffee, without having to go through all the work of making it. All they have to do is pop a pod into their coffee maker and viola, they're done!
You may be wondering: What makes a K-Cup® "gourmet"? How does it differ from the regular coffee pods we're used to using? There are a few important characteristics that differentiate a luxury K-Cup® from a regular one.
Bean Quality 
Gourmet coffee, at its root, goes back to the quality of the coffee beans. High quality coffee uses premium Arabica coffee beans which gives the coffee a fine aroma and rich flavor. Intelligent Blends sources the top 10% of coffee beans in the most premier growing regions, promising high-quality coffee in every pod.
Flavor Profile
The beans used in gourmet coffee should make it taste less bitter and create a smoother, slightly sweeter flavor profile. Intelligent Blend mixes old world artisan batch roasting with modern technology to create smooth coffee blends with a rich flavor profile. We're proud to offer gourmet coffee pods in a variety of flavors.
Sustainability
With an increase in environmental awareness, companies who source their beans from farmers who use sustainable methods for growing their crops cater to a higher-end consumer.  Intelligent Blends prioritizes sustainability by using green coffee beans and offers 100% recyclable K-Cups®.
Innovation
Gourmet K-Cups® have unique traits that differentiate them from other K-Cups®. Intelligent Blends uses an innovative luxury K-Cup® design with a ribbed cup and a bottom dimple that yields 43% more coffee extraction than competitors which creates a fuller, more consistent taste with every pod. This design also has a longer shelf life and is made with patent-pending technology.
Maud's Coffee and Tea is good for your wallet and the planet. So what are you waiting for? Start indulging in our high-end, gourmet coffee pods today.
(Article excerpted from intelligentblends.com)